3 Best Netflix Shows to Help You Learn About Indian Culture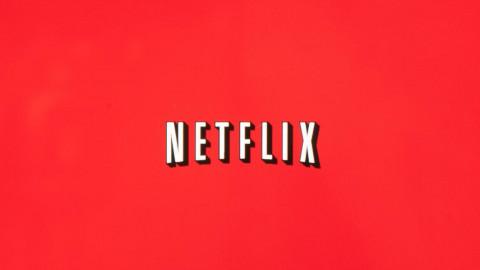 Are you interested in Indian culture? Want to learn more?
Watching Indian TV shows is a fantastic way of learning about the culture, so we've found the best 3 on Netflix for you!
When you really want to understand a foreign culture or even a language, then TV can really help. Not only do you get a sense of what people look like, but you can also learn about subtle things like mannerisms, accents, opinions and a sense of a country's values.
All this information is incredibly valuable in creating awareness of another culture and helping you make sense of how they communicate, build relationships or like to do business.
---
Indian Netflix Shows
We watched a lot of shows on Netflix in order to be able to write this blog with confidence.
These included many titles we haven't listed such as Ghoul, Typewriter, Bard of Blood and Little Things.
The ones we've listed, we've done so because we thought they were stand-out; brilliant in fact - not only as TV shows but as windows into Indian culture and society.
---
Should I watch with Subtitles or Voice Over?
When watching any foreign series on Netflix we really recommend listening to it in the native language rather than using the voice-over version.
This will give you a much richer sense of things like intonation and how people use voice in different situations.
You never truly hear this in a voice-over. [Also you'll pick up some great swear words which might come in handy one day!]
Indian shows are especially good in the local lingo because you get to hear how they mingle Hindi with English and other local languages such as Marathi, Tamil or Bengali.
---
Our 3 Favourite Indian Netflix Shows
So, here you go…our favourites Indian series on Netflix are:
---
Number 3: Selection Day
---
---
Year: 2018
Age Rating: 15
Netflix description: Two teen cricket prodigies struggle against their overbearing father and a system stacked against them to realize their own ambitions and identities.
Actors: Mohammad Samad, Yash Shashank Dholye, Rajesh Tailang
Overview: Intimately shot, Selection Day is based on Aravind Adiga's 2016 novel of the same name. The story is about the lives of two brothers, Radha and Manju, who have been raised by their cricket-crazy father to become champions. They move from their village to Mumbai to take part in a talent-spotting competition.
Cultural Insights: We so enjoyed the pace of Selection Day. You feel like you're in India and get a real sense of what daily life is like for everyday people.
It offers some great insights into Hindu beliefs and worship and the sacrifices parents make for their kids. You'll also get an insight into the lofty role of cricket in Indian society.
An interesting theme that runs through the show is the conflict within children to balance their own dreams and interests with the wishes of their parents.
Other issues it explores are the divide between rich and poor as well as shame, sexuality, marriage, divorce and the entrepreneurial spirit.
Just a really nice, engaging and heart-warming bit of TV.
---
Number 2: Leila
---
---
Year: 2019
Age Rating: 15
Netflix description: In a near-future world where an oppressive regime segregates society, one woman skirts the system to search for the daughter taken from her years ago.
Actors: Huma Qureshi, Siddharth, Rahul Khanna
Overview: If you liked The Handmaid's Tale, you'll like Leila. Based on the 2017 novel by Prayaag Akbar, Leila is set in a dystopian future where water is a scarce resource. The series is an often-terrifying glimpse at life under totalitarian rule. Separated from her family and now part of the state machine, Leila must dig deep in order to survive the relentless indoctrination and carve out a path to hope.
Cultural Insights: Gripping. We all loved Leila.
For one, the fact that water shortages are really a thing in India now makes it even more fascinating.
The series explores lots about Indian society including religious divisions, wealth, power and of course, ethnonationalism. You can't help but associate what you see with the current rise in right-wing Hindu nationalism in India.
In particular, the treatment of "mixed-blood" children (i.e. Hindu-Muslim) is quite harrowing, which is a clear nod to the belief by some in Indian society that the two communities should not intermarry.
Gender, of course, sits at the heart of the show with Leila being subjected to a range of physical and mental trials designed to purify her.
Excellent TV in every way.
---
Number 1: Sacred Games
---
---
Year: 2018
Age Rating: 18
Netflix description: A link in their past leads an honest cop to a fugitive gang boss, whose mysterious warning spurs the officer on a quest to save Mumbai from a cataclysm.
Actors: Saif Ali Khan, Nawazuddin Siddiqui, Pankaj Tripathi
Overview: Based on Vikram Chandra's 2006, Sacred Games follows Sikh policeman Sartaj Singh trying to uncover a plot cryptically revealed to him by a one-time gangster, Ganesh Gaitonde. Singh has 25 days to work out how to save Mumbai, which takes him on a rollercoaster of a journey.
Cultural insights: If we could give Sacred Games 11 out of 10, we would. It is fantastic!
Even before we talk about the acting, plot and cultural insights, just the way the series is shot, looks and feels is incredible. It's so well-tailored you can't help but be drawn into the lives of the main characters.
The acting is superb. Nawazuddin Siddiqui, who plays Gaitonde, is mesmerising. The plot also is brilliant; the writers do a fantastic job of unravelling the mystery episode by episode yet still throwing you lots of questions to keep you engaged.
Culturally speaking, the series looks at lots of aspects of Indian society. Life in the slums, communal living, gang-life and, most noticeably in series one, the simmering tensions between the religious communities in India. We especially loved how it showed respect, deference and allegiance to "the boss" which reflects India's hierarchical culture.
The series also explores aspects of Hindu teachings and mysticism as the leader of a cult becomes a pivotal figure behind the evil plot. The relationship between the Guru and his disciples offers further examples of India's top-down culture.
A superb TV series. Watch it!
---
Runner Up: Delhi Crime
Well, we decided to have a runner up! This series was so good we thought it deserved a mention.
---
---
Year: 2019
Age Rating: 15
Netflix description: As Delhi reels in the aftermath of gang rape, DCP Vartika Chaturvedi leads a painstaking search for the culprits. Based on the 2012 Nirbhaya case.
Actors: Shefali Shah, Rajesh Tailang, Rasika Dugal
Overview: Delhi Crime is based on the 2012 Delhi gang rape case that took place in the neighbourhood of Munirka, in South Delhi. The story is set in the aftermath of the rape, following Deputy Commissioner of Police (DCP) Vartika Chaturvedi and her team from Delhi Police who are trying to hunt down the culprits.
Cultural insights: Warning – this isn't for the faint hearted.
Although it is not graphic, just hearing what happened in this case is extremely disturbing. Episode 1 left many of us feeling numb, sick and very down.
Having said this, Delhi Crime, is excellent TV. With great acting, a strong plot and well-shot, the series offers a great window into modern Indian society. Although the context of the series is the investigation, it also covers aspects of the culture such as gender, politics and communication. The dialogue is superb, really highlighting how tactful Indians are with their language.
From a cultural perspective, we really liked watching the police teams interact, giving lots of examples of how deference is shown to a boss, how responsibility is taken (or not!) and especially how instructions are given.
---
Well, there you have it! 4 great Indian Netflix shows to get you started! You're welcome!
---
Related Posts
By accepting you will be accessing a service provided by a third-party external to https://www.commisceo-global.com/