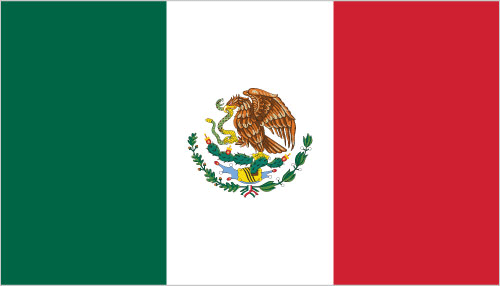 Interested in some training on Mexican culture? You are in the right place.
We are specialists in cultural awareness training.
With 10 years experience in designing and delivering culture-related training solutions worldwide, we pride ourselves in our ability to provide world-class courses.
Every course we deliver has the client in mind. Who they are, what goals they have and what they are doing in Mexico will impact what information and insight we give them.
We focus on the participants' interests and targets to ensure training is relevant and rewarding.
Who are these courses for?
In short, anyone who is going to be working, living or doing business in/with Mexico.
You may be moving there for work, managing a remote team in Mexico, visiting to seal a deal or trying to build a brand in the country.
All will need to understand the Mexican culture and psyche to help them understand how to go about doing business.
Case Study - Bias in Recruitment
Our client is an American manufacturer who was having issues with the recruitment of local employees at its location in Mexico. All recruitment was being handled by US-based employees with little understanding of Mexican culture.
Stakeholders at a higher level had identified unconscious bias or cultural differences as a potential reason why their HR team was failing to find the right people in Mexico.
Our job was to run a training course that could help 'unblock' some of the issues the company was facing by helping those responsible for recruitment understand some of the cultural differences they were dealing with in the process. As well as help participants understand Mexican culture, the course heavily focused on dealing with stereotypes, bias and projecting our own cultural judgements on others.
What do the Mexico courses cover?
We cover what the participants need.
Courses may be focused on living in Mexico (i.e. for expats) or may be solely focused on sales & negotiation (i.e. for sales people) or even on how to manage a Mexican team (i.e. for a manager).
What the course covers, depends on you and your company.
Some examples of topics we tend to cover frequently include:
Mexican Business Culture (Overview)
History, Language & Politics

Social values, customs & traditions

How culture impacts business and how to break stereotypes and misconceptions
Communicating with Mexicans
Building interpersonal relationships

Communication both verbal & non verbal

Social protocol & etiquette
Doing Business in Mexico
Mexican business etiquette

Presenting to an Mexican audience

Negotiation process and business tact

Cross cultural analysis of business practices
Relocating to Mexico
Expatriate group training

Spouse & family training

Pre departure & Post arrival training

Dealing with culture shock
Who are our trainers?
Our cultural awareness courses about Mexico are delivered by trainers who understand the country.
They could be Mexicans themselves or foreigners with experience of living & working there.
Who your trainer is depends on what you need - we always make sure we match the trainer with the right skills and experience with the right client. Whichever trainer, you can be assured of first-hand knowledge about Mexico, up-to-date training techniques and a friendly face.
How long is the training?
Most training courses run on a half day, 1 day or 2 day basis.
Customised timescales are also available.
How to Book a Course
We do not hold set courses on set days. To start the process simply contact one of the team with some details about your training needs.
From there we can advise on areas such as topics, training methods, dates, costs, etc as well as get to know you a bit better.