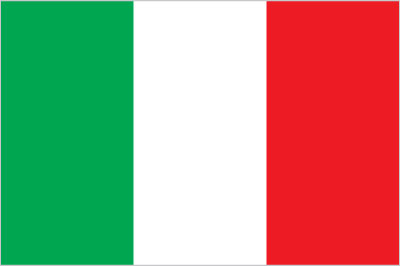 Fact: In the Italian business world it's essential to have very good relationships and show emotions. Remember what is communicated verbally is binding even if it differs from what is written.
Cultural awareness is key when doing business globally.
As a training company we specialise in cultural awareness programs and helping people acquire the skills needed in order to succeed.
We work with a range of clients from exporters to universities to global brands to marketing companies - no matter who you are or what you are doing, we will help you get to grips with whatever aspect of Italian culture you feel will help.
+10 years' experience in training and consultancy on Italian culture & business
Case Study – Understanding Italian Hierarchy

An Italian company had acquired a British company. A change in leadership had resulted over the course of two years in poor performance by the UK firm as well as a loss of key personnel from senior management roles due to tensions at the top. Stakeholders had identified a clash between the management and leadership style of the Italian company and their new colleagues in the UK.

Our job was to educate the British team in Italian culture and specifically around hierarchy, honour and face so that they could start understanding the behaviours, actions and policies of the new owners as just, positive and in fact for their own benefit. As part of our work we also coached some of the more hands-on Italian team on British expectations around leadership, management, communication and workplace culture.
Insights into Italian Culture: Our Courses
Our courses are bespoke, tailored and personalised - i.e. we don't really offer courses that are "pre-packaged" or "off-the-shelf".
We do of course have some pre-set topics and course structures for the more basic requests however the vast majority of our clients come to us not for ready-made solutions but for our ability to conceptualise, design and develop training programmes just for them and their circumstances. This where we differ from our competition.
We care about making an impact through our training. Therefore we make sure we dedicate time to understand our clients, their challenges, objectives and how they would like the training to be delivered.
What works for one business may not be right for another and, as such, the development of course material, selection of trainers, the exercises used and the training style are all built around those needs.
Course content essentially addresses the following points:
Overview of the role of "culture" within international business
Introduction to Italian social and economic history
How the Italians view foreigners and vice-versa
Differences in beliefs, values, ethics, customs and behaviours
Communication styles
Relationshi building
Business and social etiquette
Courses provide participants with:
Real insight into Italian culture and mentality
The key skills necessary to work cross culturally
A necessary understanding of relevant etiquette/protocol
Knowledge to help maximise their potential when dealing with Italy
The topics above are by no means exhaustive; we deal with many subjects, topics and areas that may not be highlighted above.
If you have something specific you want to cover that won't be an issue - just ask.
Convenient Training Delivery
When it comes to how our training is delivered it really comes down what our client want - we will use the best method for you.
face-to-face training
e-Learning & online
self-study guides
simulations & games
mentoring & coaching
This may be the traditional classroom-style training, a webinar, an online tool or a simple coaching session at someone's desk.
We have come up with all manner of training methods and are never afraid to try new ones.
Distinguished Cultural Trainers
All Commisceo trainers are carefully selected according to stringent benchmarks.
Even before we look at any professional selection criteria we ensure that all our trainers fit with our company culture, our training ethos and our goals.
Once past this stage we look for 4 key strengths:
First and foremost, our trainers are passionate about the field of intercultural communication and have an excellent, academic understanding of the topic.
Secondly, in order to be able to teach people about a country or culture we believe it is necessary to have lived and worked there, not just visited.
Thirdly, a trainer must bring practical business skills to the table such as management, marketing, sales or knowledge of an industry.
Lastly, we demand trainers that inspire and who can create fun, interactive learning environments.
The trainer you received will be the one best suited for you. For example, if we are coaching a family moving to Rome or Milan then our trainer would be someone who has been through the move themselves and can give first-hand insight.
Enriching & Engaging Training Style
We want people to leave our courses feeling enriched.
We don't believe we can achieve this unless learners are engaged, switched on, positive and soaking in information. For us, the two most crucial ingredients in any course are relevance and fun.
We make sure training is relevant through the time we invest before a course in really understanding what is needed.
We keep it fun by making it all about interactivity, self-exploration and exercises which keep it challenging.
Our trainers are at the forefront of training and coaching developments and are constantly introducing and using new methods and techniques.