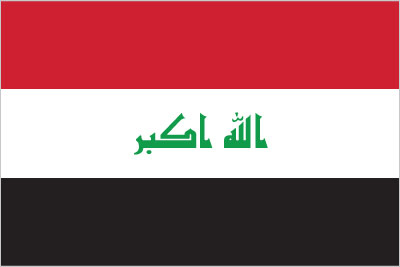 The current fragile political and security situation in Iraq means that is a challenging and high risk country to work with, but with proper guidance and support, vast commercial opportunities can be open to you.
Discover the way in which Iraqi culture influences business transactions
Learn how to understand Iraqi cultural cues and how to respond to them
Understand how to develop meaningful and trusting relationships with your Iraqi counterparts
Who Do Our Iraq Training Courses Help?
We help all types and sizes of business to get to grips with the way things work in Iraq and how to make sure they enter the marketplace with the right mentality and skill-set.
This includes:
Exporters & importers looking to work in Iraq
Businesses needing help with multi-cultural team building
Professionals relocating to Iraq for work
Managers with responsibility for Iraqi staff
Our Iraq cultural awareness courses are perfect for anyone relocating to Iraq, working with Iraqi colleagues, seeking to negotiate contracts in Iraq or establish any other kind of business relationship in the country.
+10 years' Experience Delivering Iraqi Cultural Awareness Training
Case Study - Preparing Iraq-bound Engineers

Our client operates a contract out of Iraq which requires regular trips by engineers from around the world into Iraq for short-term contracts. They work across locations in Iraq, not just in Baghdad.

We provide training and support for all engineers going to Iraq for the first time, covering all elements of safety and of course the cultural climate they will find themselves working in. On top of this we also provide consultancy to the wider team on challanges they face maintaing the contract and the relationship with the Iraqi client.
Insights into Iraqi Culture: Training Course Content
We firmly believe that cultural understanding engenders positive and productive international relationships.
We are 100% completely committed to finding solutions that whole-heartedly reflect and accommodate your specific business requirements.
We do of course have set course outlines for the more basic requests but the majority of our clients have very specific, business centric training needs. They like the fact that we are different, have our own take on culture and learning, adopt new techniques and don't feel the need to stick to any type of norm. We are totally committed to breaking down barriers and helping people get along.
Below is a list of core elements which are often incorporated, in some form, into our training delivery:
Defining Iraq
Brief history
Current demographic trends within Iraq
Current political climate
Regional positioning
Impact of Islam
Values
Islam in everyday life
Shi-Sunni split
Islam in business
Cultural traditions, values and attitudes
Gender issues
Attitudes towards Westerners
Values
Face and honour
Differences with other Arabs
Culture and business
Hierarchy and status
Building relationships and trust
Face and reputation issues
Attitudes to time and space
Meeting and greeting
Naming conventions and titles
Business cards
Rhythm of the day
Rhythm of business – work week, religious and cultural holidays
Negotiating
Working with the public sector
Safety and security
Transport
Accommodation
What to bring
Communication
English as the language of business
Arabic (and Kurdish if necessary) basics and practicalities
Communication styles
Content and context
Body language and gestures
Taboos


Each and every course we deliver is tailored to meet the learners' needs and interests.
Convenient Training Delivery
We incorporate training methods which meet the needs of your employees across global locations, including:
face-to-face
e-Learning
self-study
simulations & games
mentoring & coaching
Distinguished Cultural Trainers
At Commisceo we personally select and interview all our trainers to ensure they meet our (and our clients) high quality standards.
Before we even look at professional qualifications, we make sure that all our trainers match our company culture, ethos and goals. Once past this stage we look for 4 key strengths:
Mastery of intercultural communication
Insider knowledge of a country
Experience in industry
Enlightening training style
Enriching Training Style
We want people to leave our courses feeling enriched and fulfilled. We don't believe this is possible unless we create a course and environment that is positive, engaging, excites and makes you feel open to receiving new information.
For us, the two most crucial ingredients in any course are relevance and fun.
We ensure that the training is relevant by spending time consulting with our clients while developing the course to guarantee it meets their needs
We keep it fun by making it all about interactivity, self-exploration and challenging exercises
Our trainers lead the way in training and coaching developments and are constantly introducing and using new methods and techniques.
Whether you want a traditional group training course or an elaborate fantasy role-play, we deliver.