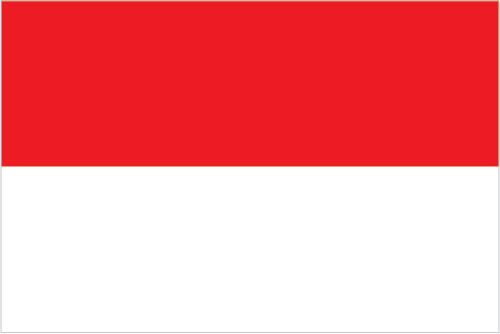 Our Indonesia cultural awareness courses are designed for anyone working with the country in a professional capacity.
Training helps you:
Understand how to interact with Indonesians both socially and professionally
Make a great impression with your Indonesian counterparts or clients
Develop long-term, trusting relationships which facilitate the success of your professional goals
Gain Indonesian business intelligence which further strengthens your bidding position
Designing and delivery tailor-made training solutions on Indonesia for +10 years.
Who takes our courses?
We help managers motivate and increase performance levels of their Indonesian team members
We train sales staff on how to pitch to Indonesian audiences so they can make deals and win bids
We support exporters looking for opportunities in Indonesia understand the business context
We help HR professionals take care of relocating expatriate staff and their family members
Clients come to us for one thing – our ability to address their professional needs.
Case Study - Indonesian Market-Entry Through Cultural Insight

Our client was a car importer/exporter who had eyes on the Indonesia market. We initially worked with the company Directors and Senior Management to give them training on business and culture in Indonesia as well as an overview of their sector within the country. This was taken prior to an initial fact-finding trip.

Upon their return we ran a workshop on building relationships, negotiating and some practical consultancy around hiring local Indonesians. The company over the course of a year developed relationships and entered the Indonesian market.

As a result we now run cultural awareness workshops for the client whenever they send a member of staff to the country as well as ad-hoc consultancy on business specific issues.
Bespoke Indonesia-specific Training Courses
Culture is dynamic and so too is our training.
Our courses are customised to ensure that the unique needs of our clients are facilitated and delivered. We take time to understand who we are training, why and where.
From there we offer suggestions and solutions – we don't have 'off-the-shelf' training courses.
As many clients come to us with similar training requests, we know what most people are interested in learning.
Some of the key topics we cover include, but are not excluded to:
# Culture
Developing cultural self-awareness
Introduction to the culture shock cycle and coping strategies
Establishing a framework & cultural models
# Indonesia today
Defining Indonesian culture and values
Location, size, geography, history, religion, industry and regional overview
Indonesia's current situation in Southeast Asia socially, economically and politically
The impact of Islam on behaviour and communication
# Doing Business and Working in Indonesia
General guidelines on doing business in Indonesia
Management structures and styles: hierarchy, attitude to time, teams, women in the workplace, practicalities around working with Muslim colleagues
Communication style: use of humour, verbal expressions, direct vs. indirect communication, high vs. low context communication
Virtual communication: e-mail, telephone and video conferencing
Preparing for presentations and meetings
Networking in Indonesia
Building positive relationships with Indonesian counterparts
Negotiation and conflict resolution
Entertaining and social etiquette: topics of conversation, gestures/ body language
Analysing critical incidents and scenarios
Every course we run is different – what a manager within engineering will learn will be very different to what someone in IT sales learns which will be different to what an NGO team learns.
Easy, Global Training Delivery
We make our training delivery options as flexible and easy as possible.
Whilst some clients may prefer face to face training coupled with ongoing mentoring, others may prefer to carry out a one-off e-learning course.
Whatever your preferences, we can discuss and accommodate these.
Types of training include:
face-to-face workshops
e-Learning & webinars
self-study & guides
simulations & games
mentoring & coaching
We have done all manner of weird and wonderful training interventions from using actors to putting up Mongolian yurts in fields – whatever the client wants, we do.
Expert, Experienced Cultural Trainers
At Commisceo we handpick our trainers to ensure the highest quality delivery of your training course.
Before we even look at professional qualifications, we make sure that all our trainers match our company culture, ethos and goals.
Once past this stage we look for these strengths:
• Mastery of intercultural communication
• Insider knowledge of a country
• Specialist industry knowledge
• Involvement in industry
• Informative training style
• Passion for the intercultural training field
Assigning one of our trainers to an assignment is much like a matchmaking service. With an understanding of our clients' needs, we review the specialist knowledge and experience of our trainers to ensure the best match is made.
Enriching, Eye-Opening Training Style
We want people to leave our courses feeling enriched and fulfilled.
We don't believe this is possible unless we create a course and environment that is positive, engaging, excites and makes you feel open to receiving new information.
For us, the two most crucial ingredients in any course are relevance and fun.
We ensure that the training is relevant by spending time consulting with our clients while developing the course to guarantee it meets their needs
We keep it fun by making it all about interactivity, self-exploration and challenging exercises
Our trainers lead the way in training and coaching developments and are constantly introducing and using new methods and techniques. So, whether you want a traditional group training course or an elaborate fantasy role-play, we deliver.
How to Book a Course
Simply contact us and let us know a bit about your objectives and what you are looking for; from there we can send materials, information, suggestions or a proposal.