USA for Indians
Click Subscribe to Enrol on this Course
American Business Culture and Communication - An e-Learning Training Course For Indian Professionals
---
Cultural Competence Course for Indians Working in the USA
This e-Learning course has been designed for Indian professionals who work with Americans or in the USA and want to know how to manage culture and communication differences
Presented by Farhad, an Indian who has relocated to and now works in the USA, the training course an excellent introduction to American culture as well as provides useful tips focused on communication skills and navigating the business culture.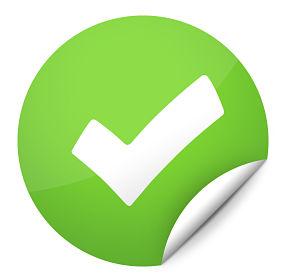 Designed by intercultural experts
Fully online course with no time limits
Onscreen trainers, slides and resources
Certificate upon assessment and completion

---
Download the course brochure to see contents
---
To take the course, simply click 'Subscribe' to see pricing and set up an account.

Or...This email address is being protected from spambots. You need JavaScript enabled to view it.
---
Who Should Take the Course?
This e-Learning course is suitable for Indian professionals who are either working in the USA, moving to the USA or working remotely with Americans..
The course addresses many of the common cultural challenges faced by Indians when working with American colleagues or clients.
---
What Will You Learn?
The course is broken up into modules which can be taken at the learner's pace.
By successfully completing the training you will learn to..
• Understand the reasons behind working style differences between Americans and Indians
• Explore culture, saying "no", attitudes toward time and working on a team
• Learn about American business culture and how to win trust
• Bridge the gap when working with people who have different communication styles
• Avoid unintentionally discriminating against or offending people
• Write clearer, concise emails that help you get things done
• Present yourself in the most positive way in an American workplace.
---
Team & Group Licenses
As well as individual licenses, we also provide team, group and organisational licenses.
Discounts are available as follows:
• 5% discount for orders of 5+ licenses
• 10% discount for orders of 10+ licenses
• 20% discount for orders of 50+ licenses
• 30% discount for orders of 100+ licenses
• 40% discount for orders of 500+ licenses
Please contact us to discuss your needs and how you can license our course.
All courses are SCORM Compliant. Read our FAQs page for more information on purchasing our courses.
---
White labelling & Reselling
All our e-Learning courses are also available for white labelling and reselling.
If you would like to generate revenue through sales of our courses or want to buy a license to present our courses as your own, simply get in touch with one of the team.
Read our FAQs page for more information on purchasing our courses for your own LMS or training catalogue.

---
If you would like a course overview or have any questions, please use the form below.
---