HealthForumOnline (HFO), a nationally-approved (APA, ASWB, NBCC, PSNA, CA-BBS) provider of online continuing education (CE) for psychologists, social workers, counselors, nurses and other allied healthcare professionals announces the addition of a new online CE course for health professionals working with children and their families, Cultural Competency in Pediatric Psychology: Issues & Clinical Applications to their extensive online continuing education library.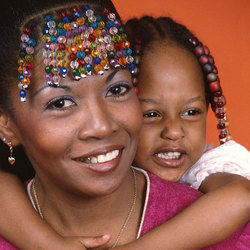 This addition to HFO's online CE course selection is important as psychologists, social workers, counselors, nurses and other allied health care professionals in the U.S. have had a growing awareness of a shift in the demographic characteristics of their pediatric patients and their families over the last decade. Among them, is a marked change indicating a growing trend towards a more multi-ethnic society. However, despite this demographic shift, evidence suggests that Americans still do not equally share in the hope for recovery from mental illness despite the availability of effective and well-documented treatments.
Although a decade has passed since the U.S. Surgeon General first asserted that culture counts in mental health research and treatment, little has been done to address cultural variables in any way. One review of the research literature reported that only 11% of American samples included minority participants (i.e., African Americans, Asian Americans, Hispanics), only18% reported the SES of participants, and only 6% discussed potential moderating cultural variables such as a specific ethnic-related variable. Moreover, the existing literature typically focuses on adults, further limiting our ability to offer theory- and evidence-based interventions that are culturally sensitive to an entire population base - children and their families. Not surprisingly, U.S. minorities, particularly children, continue to face obstacles to accessing mental health care, including barriers related to language, geography and cultural familiarity, resulting in culturally-based disparities in the quality of care received and mental health outcome.
Read more > HFO