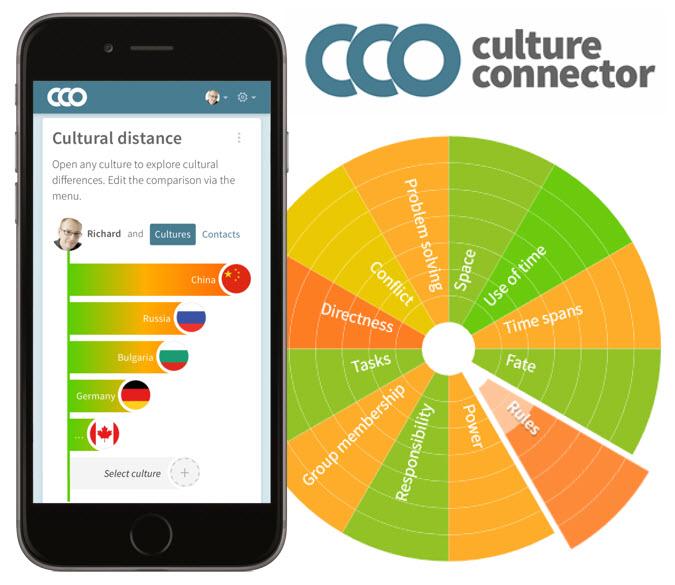 Online Cultural Awareness e-Learning with CultureConnector
CultureConnector is an online e-learning platform designed to develop cross-cultural business skills through participant self-study or as part of a blended approach to training and learning.
Create Cultural Profiles
Upon joining for free, users complete a quick questionnaire which is used to create a cultural profile of the learner.
This profile is then used to compare personal working preferences against another culture, person or even people.
Find Key Cultural Differences
The cultural profile uses 12 easy-to-understand dimensions which are used to help learners compare areas such as their communication style, problem solving skills and team-working capabilities against specific countries.
Learners can look at specific challenges they may face working with a specific culture and get tips on how best to deal with situations and relationships.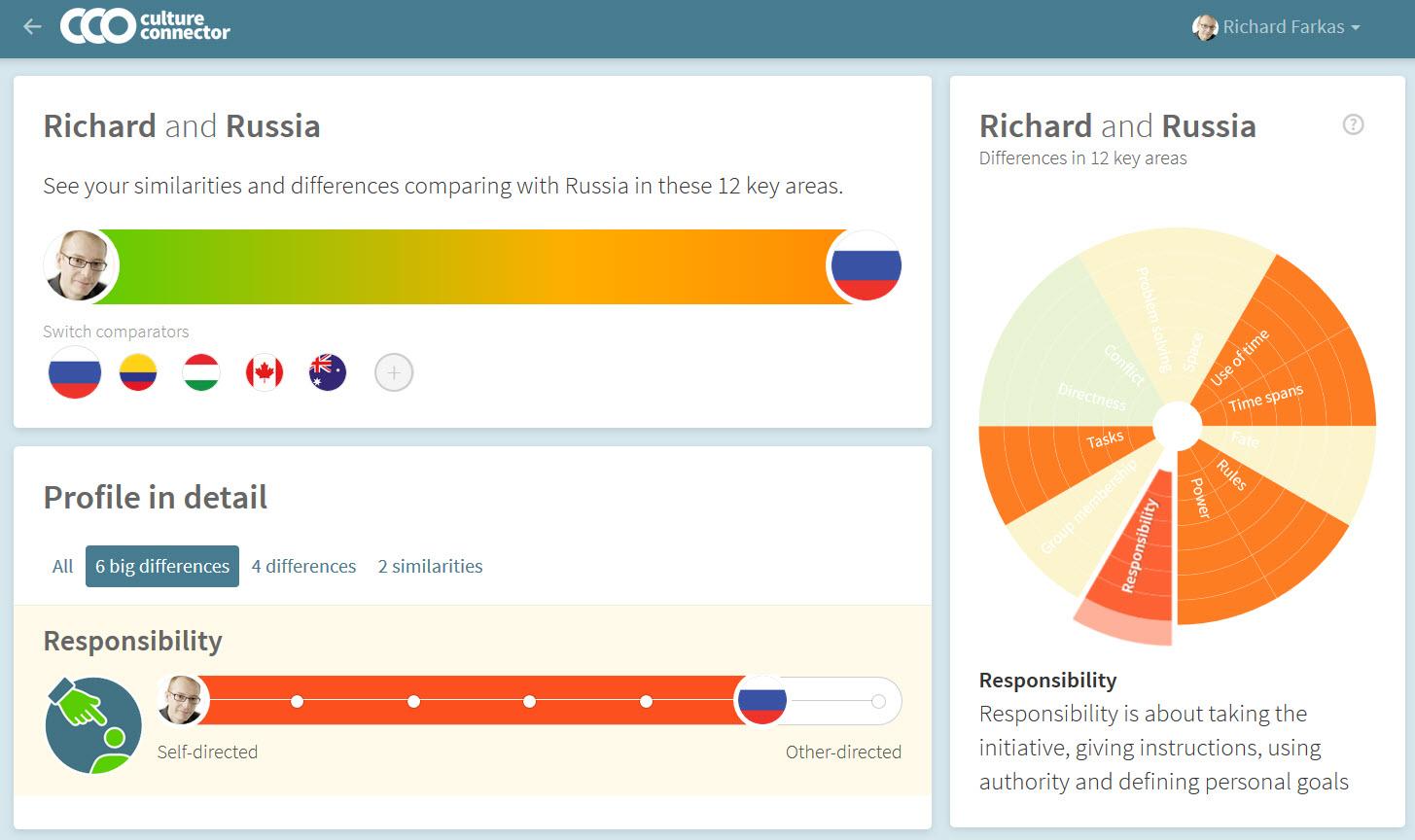 Get Personalised Help & Tips
CultureConnector comes packed with lots of practical insights, tips and advice for anyone working with any country.
The information is comprehensive, covering all aspects of cross-cultural communication as well as pointers on areas such as etiquette, protocol, etc.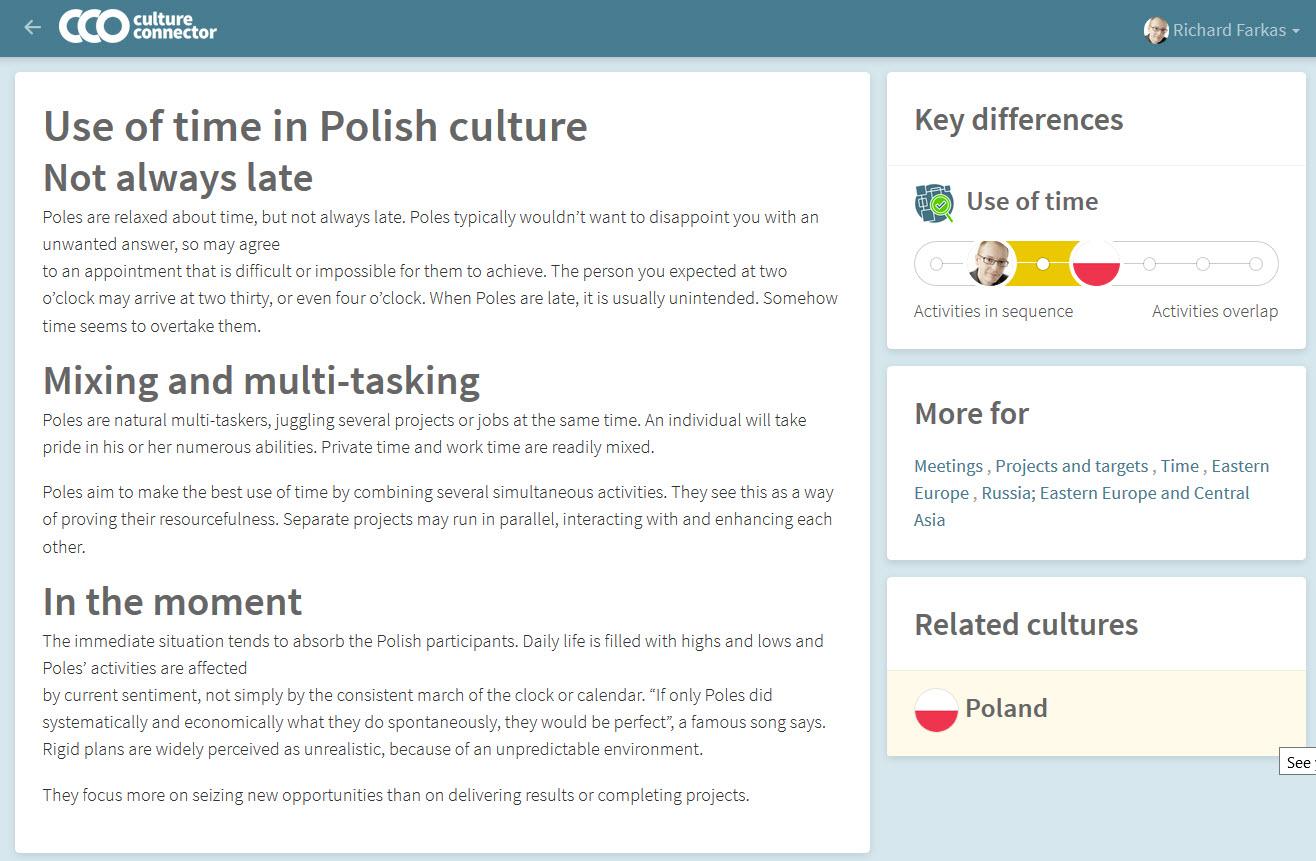 Compare People & Teams
As well as comparing your cultural profile against a country, the platform allows you to also compare yourself against another person or even a whole team.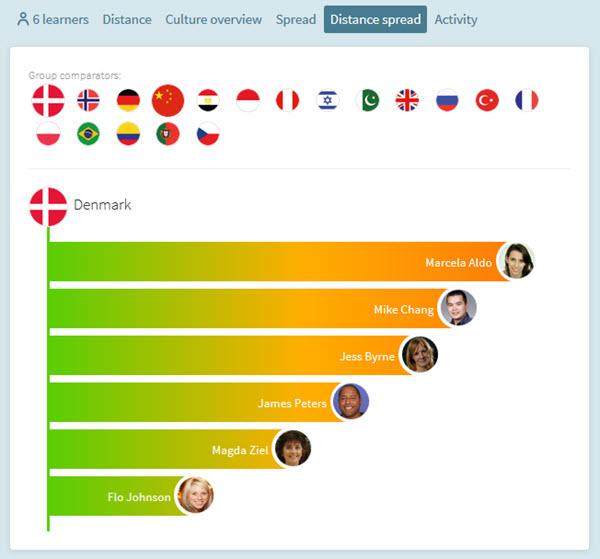 Why Do We Recommend CultureConnector?
CultureConnector is our favourite online e-learning cultural awareness training platform for 5 simple reasons:
1/ It's free and does not tie anyone into any commercial agreement unless they want to upgrade
2/ It's easy to use, simple to navigate, clear in its delivery of key messages and fits the bill in terms of being a one-stop-shop for online cross-cultural resources
3/ It's dynamic in that it can be used by a single learner, a whole organisation, a manager, a team
4/ It's responsive in design and all in the Cloud meaning users can access it anywhere, anytime, anyhow they wish or need
5/ It's complementary to traditional, f2f training as it provides for pre- and post-training analysis, guidance, monitoring and coaching