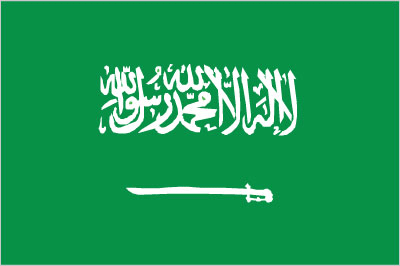 Navigate the complexities of Saudi culture helping you to increase your potential and reach your goals
Learn about Saudi business protocol and avoid behaviours which may be construed negatively
Develop fruitful relationships through an understanding of communication and trust-building
If you are looking for a training course on Saudi culture that's going to give you meaningful information to help achieve your goals, then this is the place for you.
Who do our Training Courses Help?
We help businesses structure their approaches when working in Saudi Arabia
We train sales professionals on how to pitch to Saudi audiences so they can make deals and win bids.
We help expats and their family members integrate and settle into their new homes in Saudi Arabia
We coach business leaders on developing relationships
Case Study - Accommodating Saudi Business Learners

Our client is a large training consultancy in the UK running group courses for international business delegates. With a number of Saudi delegates in place for upcoming events, our client was keen to ensure they made the best impression and accommodated delegate cultural needs.

The training we designed was based on Saudi expectations, learning styles, communication and basic social etiquette. The course was delivered three years ago and has been followed up with training every year! The client considers the training vital in securing future bookings from Saudi learners.
Insights into Saudi Culture: Our Courses
Clients typically approach us for training which addresses their specific business needs.
All our courses are designed and delivered after careful consideration and assessment based upon a thorough understanding of both the client's needs, i.e. HR or stakeholder level, as well as that of the participants.
This approach, we believe, is the only way of delivering courses that hit the spot in terms of giving people the skills and knowledge they require.
Examples of topics our clients often want to explore in cross-cultural courses include:
Defining Saud Arabia
Country overview
Regional positioning
The Impact of Islam on Business Practices
Values
Islam in everyday life
Islam in business
Islam and expatriates – the practicalities
Culture and business
Hierarchy and status – who you are and what you do
Building relationships and trust
Face and reputation issues
Attitudes to time and space
Meeting and greeting
Naming conventions and titles
Business cards
Rhythm of business – work week, religious and cultural holidays
Communication
English as the language of business
Arabic basics and practicalities
Communication styles
Virtual communication necessities
Content and context
Body language and gestures
The topics above are by no means exhaustive; we deal with many subjects, topics and areas that may not be highlighted above. Please contact us with more information on your goals so we can advise on relevant topics.
Convenient Training Options
Training delivery is varied and depends on both the course objectives and business preferences.
Typically we deliver programmes via the following methods:
face-to-face
e-Learning
self-study
simulations & games
mentoring & coaching
Distinguished Cross-Cultural Trainers
At Commisceo, our recruitment process focuses on a broad number of areas.
In addition to relevant qualifications, we also look for:
Mastery of intercultural communication
Insider knowledge of a country
Experience in industry
Enlightening training style
Innovative training delivery techniques
Experience of managing complex training groups
Specialist business knowledge or skills (e.g. negotiation, leadership coaching, train the trainer)
It is essential to us that our trainers have the same passion for the intercultural communication as we do.
Enriching Training Style
We want people to leave our courses feeling enriched and fulfilled.
We don't believe this is possible unless we create a course and environment that is positive, engaging, excites and makes you feel open to receiving new information.
For us, the two most crucial ingredients in any course are relevance and fun.
We ensure that the training is relevant by spending time consulting with our clients while developing the course to guarantee it meets their needs
We keep it fun by making it all about interactivity, self-exploration and challenging exercises
Our trainers lead the way in training and coaching developments and are constantly introducing and using new methods and techniques.
Whether you want a traditional group training course or an elaborate fantasy role-play, we deliver!