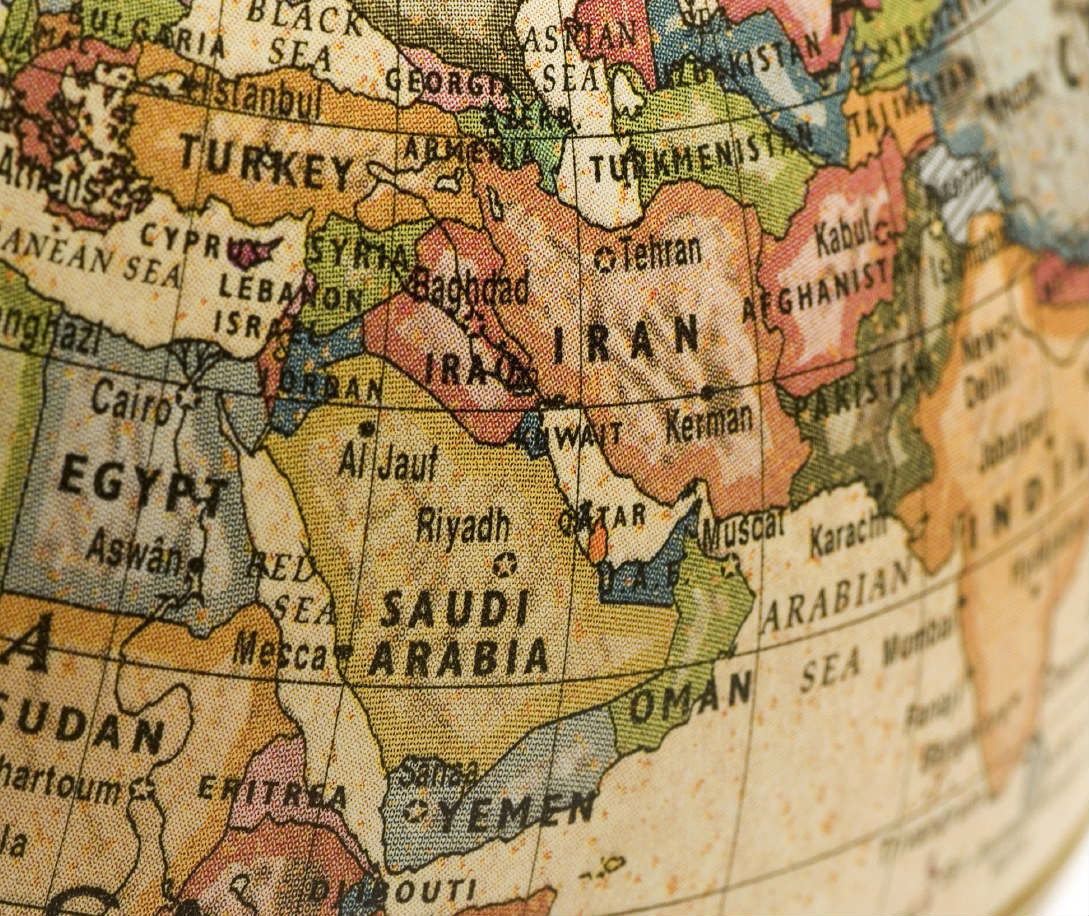 Explore Middle Eastern culture and how it impacts business
Understand how to use cultural insights to your advantage
Succeed in hitting personal and organisational goals working in the region
Our Middle East cultural awareness courses are all designed to meet the needs of anyone working in the region who might need guidance or insight into the culture.
We help:
Executives and their families moving to region avoid "culture shock"
Multicultural teams communicate & work more effectively
Managers with Middle Eastern team members improve performances
Salespeople pitching or negotiating in the region win deals
No matter where, how or who you might be working with in the Middle East, we can help you.
Case Study - Managing Partnerships

Our client was a German company who had entered with an agreement with a similar company in Qatar. In short, the Germans were ripping their hair out over missed deadlines, unclear communication and seeming indifference. They expected similar German standards and were worried about the future of the agreement.

We spent three days working with the whole German team at their offices; picking apart their issues and frustrations our coach walked and talked them through the cultural reasoning behind the challenges. Together they built techniques and skills and how best to improve the relationship and ensure the project moved forward as they wanted.
Insights into Middle Eastern Culture: Our Courses
Clients do not come to us for ready-made training solutions.
The majority of our clients come to us for the consultancy we offer and our ability to creatively tailor and develop courses and programs just for them.
We deliver successful courses through careful planning which ensures they meet the unique business needs of our diverse client base. The nature of our clients' businesses vary significantly and so too do their training requirements. What is right for one business may not be right for another and, as such, the development of relevant and applicable course material is essential.
Once we know a little about a client's circumstances we offer solutions and suggestions not only about content and topics, but also in how we deliver the training and who delivers it.
Examples of areas our clients want to explore in cross-cultural courses include:
» Setting the scene
Background information on the impact of culture on business
Theoretical and practical cross cultural models and examples
Steps to effective cross cultural communication
» The Middle East
Historical, political and economic overview
Profile of business, trade and industry
Society, culture, values, customs and traditions
Ethnic & religious diversity
» Islam
Role of Islam and other religions in the area
Influence of Islam on social and business practices
Breaking stereotypes
The role of women
» Doing Business in the Middle East
Preparing for a trip to the Middle East
Cross cultural comparison of business practices
Business etiquette and protocol
Building relationships
Effective communication - verbal and non-verbal
Business entertaining
Meetings and negotiations
Working with and/or managing Arabs
» Relocating to the Middle East
Preparing for the move
What to bring?
Arab attitudes to foreigners
Safety issues
The family - raising children, women in public life, education, holidays
Public behaviour and etiquette
Food and drink
Transport, shopping and entertainment
The topics above are by no means exhaustive; we deal with many niche areas that may not be highlighted above.
If you have something specific you want to cover that won't be an issue - just ask.
Flexible Training Delivery
When it comes to how our training is delivered again it really comes down to the client - we will use the best method for you.
face-to-face
e-Learning
self-study
simulations & games
mentoring & coaching
We are able to adapt and blend all manner of learning or delivery styles according to the audience.
Distinguished Cultural Trainers
All Commisceo trainers are hand picked.
Prior to any professional selection criteria we ensure that all our trainers fit with our company culture, our training ethos and our goals.
Once past this stage we look for 4 key strengths:
1. Mastery of intercultural communication
2. Insider knowledge of a country
3. Experience in industry
4. Enlightening training style
The trainer you received will be the one best suited for you.
For example, if we are coaching a family moving to Dubai, Doha or Riyadh then our trainer would be someone who has been through the move themselves and can give first-hand insight.
Enriching Training Style
We want people to leave our courses feeling enriched.
We don't believe we can achieve this unless learners are engaged, switched on, positive and soaking in information.
For us, the two most crucial ingredients in any course are relevance and fun.
We make sure training is relevant through the time we invest before a course in really understanding what is needed We keep it fun by making it all about interactivity, self-exploration and exercises which keep it challenging
Our trainers are at the forefront of training and coaching developments and are constantly introducing and using new methods and techniques.
Whether you want a traditional group training course or an elaborate fantasy role-play, we deliver.
Case Study - Emirati Expectations

An event management company in the UK was branching into the Dubai market, specifically targeting local Emiratis who would regularly host events and functions. Our job was to help them understand who they were selling to - not only how to sell them their services, but what would be appealing and how best to present it, i.e. getting to know local tastes.

Six years later and the company still operates in Dubai successfully.