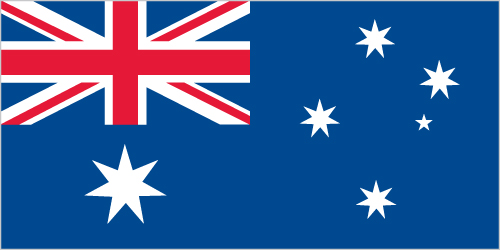 Discover Australian culture and how it affects working practices
Use cultural awareness to succeed in building professional relationships
Increase your potential when working with Australian clients or colleagues
Our Australia cultural awareness courses are suitable for an individual, organisation or business working with Australian counterparts or looking to do business with Australia.
Who do our training courses help?
We help executives and their families relocating to Australia to avoid "culture shock"
We help multicultural teams with Australian members communicate more effectively
We help managers communicate effectively with Australian employees
We help sales professionals better understand the local sales cycle
We help global leaders who may have Australian team members working remotely


No matter who you are we can help you get to grips with Australian culture so that you can succeed in your endeavours.
With over 10+ years' experience delivering Australian cross-cultural courses you are in safe hands with us.
Case Study - Setting Down Aussie Rules

Our client is an IT company with offices and back-office support in Asia and the Americas. The client wanted to ensure that their way and style of doing things was kept to in their offices outside of Australia. They felt strong that 'Aussie rules' should form the heart of best practice in terms of how colleagues and the company operated.

Commisceo were tasked with creating and delivering training programmes for all the company's satellite office staff on Aussie culture and more importantly how this translated into the company culture. Establishing a common set of best practices was a key element to the training.

The course was so successful that the client asked us to adapt it into a study pack to form part of their on-boarding process in recruitment.
Australian Culture - Our Training Course Content
One Size Does Not Fit All
As culture is fluid so are our courses; we offer bespoke solutions for our clients because we know that one size doesn't fit all.
For lower level and introductory trainings, we have a few set course outlines, however we believe that to in order to truly understand culture you have to listen and that is what we do, we listen and consult with our clients to build specially developed courses.
We deliver quality training courses by getting to know our clients, how their organisation works, their expectations and requirements.
We know that all businesses are different and that an off the shelf solution will not provide everything they need. So, we carefully select trainers, develop course materials and create exercises designed around your specific requirements.
Through our experience in delivering training courses we have identified some key areas that most businesses want to include in their training course, these include:
# Background
Cross-cultural analysis: the people, the land, industry/economy
Cultural diversity within the country: a multicultural society
The economic & business environment in Australia
# Australian culture and values in business
Defining Australian culture and values
Overview of Australian business management and organisation style
How to build business relationships with Australian counterparts
Overview of Australian business management and organisation style
# How to do business in Australia
General business etiquette and protocol
Business cards protocol
Underpinning influences on the behaviour in the work place
Effective communication: verbal and non-verbal, direct and indirect, formal and informal, using humour
Tips on the effective use of virtual communication: e-mail, telephone and teleconferences
Use of International English in the business context
Presenting to an Australian audience
Networking in Australia
Giving and receiving feedback
Aussie Taboos
Handling disagreements and conflicts
# General tips on social and business etiquette
Meeting and addressing people: greetings and usage of titles
The use of small talk in Australia
Accepting invitations and inviting
Proxemics
Relationships and trust
Sharing information
Humour
# Relocating to the Australia
Preparing for the move
What to bring?
Australian history, culture and values
The family – raising children, education, holidays
Spouse coaching
Public behaviour and etiquette
Food and drink
Transport, shopping and entertainment
The topics above are by no means exhaustive; we deal with many subjects, topics and areas that may not be highlighted above.
If you have something specific you want to cover that won't be an issue - just ask.
Convenient Global Training Delivery
All our training courses can be delivered in a number of ways:
face-to-face
e-Learning
self-study
simulations & games
mentoring & coaching
The style of training delivery really depends on your requirements, we can tailor all our courses so that they are delivered in the best method for you.
Whether you would prefer remote training through webinars and online tools, 1-on-1 training or a more traditional classroom style training we can do this for you.
Expert Cross-Cultural Trainers
At Commisceo we personally select and interview all our trainers to ensure they meet our (and our clients) high quality standards.
Before we even look at professional qualifications, we make sure that all our trainers match our company culture, ethos and goals.
Once past this stage we look for 4 key strengths:
Mastery of intercultural communication
Insider knowledge of a country
Experience in industry
Enlightening training style
The trainer you selected for you will have been handpicked to match your requirements.
For example, if we are coaching a family moving to Sydney then our trainer would be someone who has been through the move themselves and can give personal insight. If we are training a sales team trying to break into the Australian retail sector, the trainer will be someone who has successfully sold into the Australian retail sector.; and so on.
Enriching Training Style
For us, the two most crucial ingredients in any course are relevance and fun.
We ensure that the training is relevant by spending time consulting with our clients while developing the course to guarantee it meets their needs
We keep it fun by making it all about interactivity, self-exploration and using challenging exercises, case studies or simulations.
Our trainers lead the way in training and coaching developments and are constantly introducing and using new methods and techniques.
Whether you want a traditional group training course or an elaborate fantasy role-play, we deliver.
How to Book a Course
We do not hold set courses on set days. To start the process simply contact one of the team with some details about your training needs.
From there we can advise on areas such as topics, training methods, dates, costs, etc as well as get to know you a bit better.