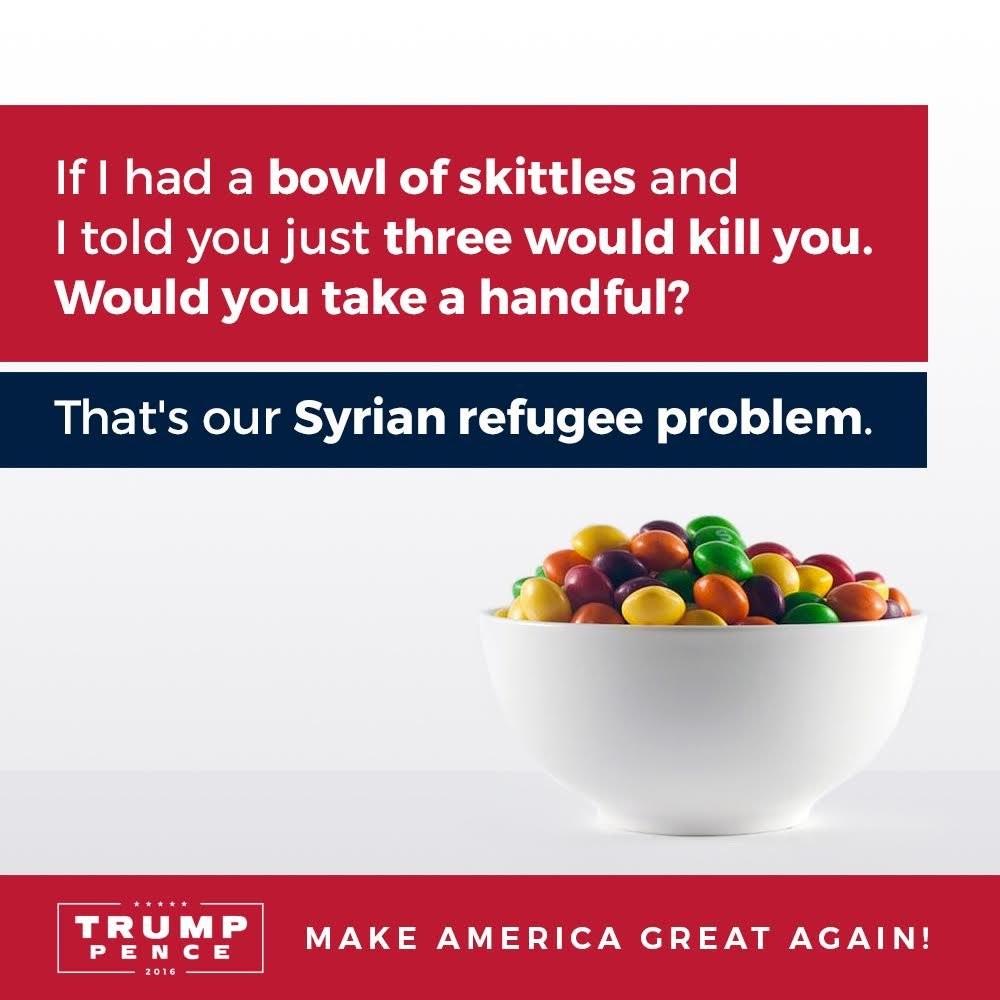 Trump Jnr's Skittles meme is a stupid, irrational argument based on nothing but fear, ignorance and racist politics.
So Trump Jnr, son of the man who plans to make America great again, has come out and likened Syrian refugees to poisoned Skittles.
This blog could launch into a tirade of abuse and arguments against Trump Jnr and his father, however we want to make a simple point to those who may see sense in his line of argument.
...